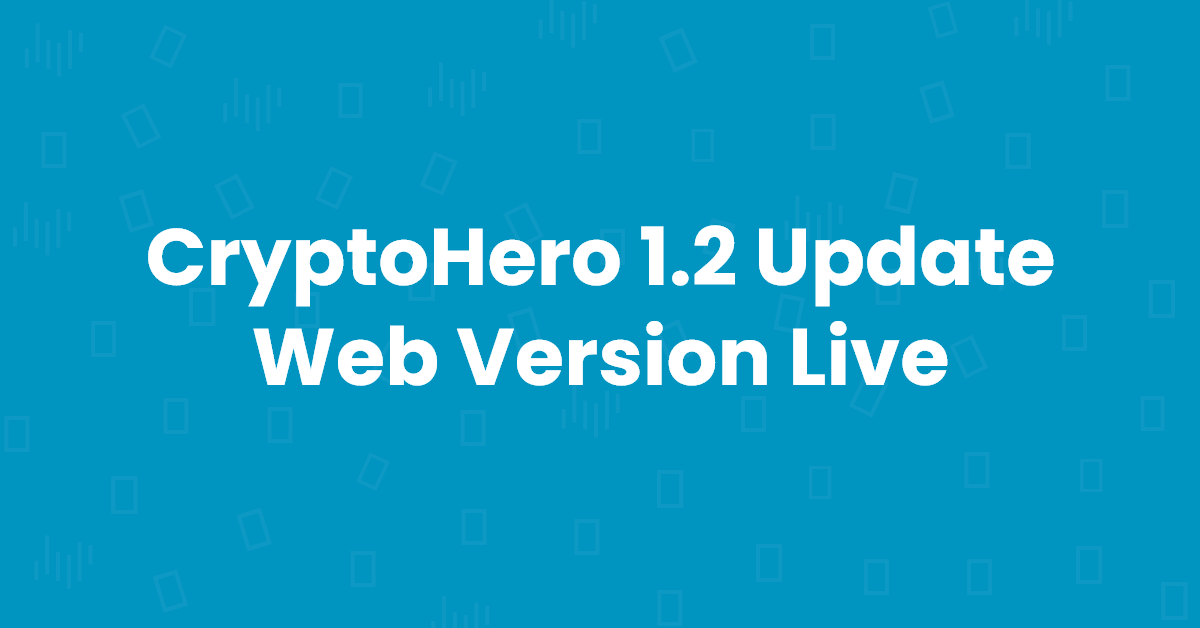 CryptoHero 1.2 Update
A big thank you to everyone who has participated in our development process in our open beta for CryptoHero. We are extremely grateful for everyone's feedback and feature requests to help us continue building CryptoHero towards providing greater value for the cryptocurrency community.
With this update our web version is now live, along with new features, and an iOS update 1.2.1 to sync up some of the changes. The web and app versions can be used interchangeably, although some features are limited to web version for now i.e TradingView integrations.
1. TradingView Charts Integration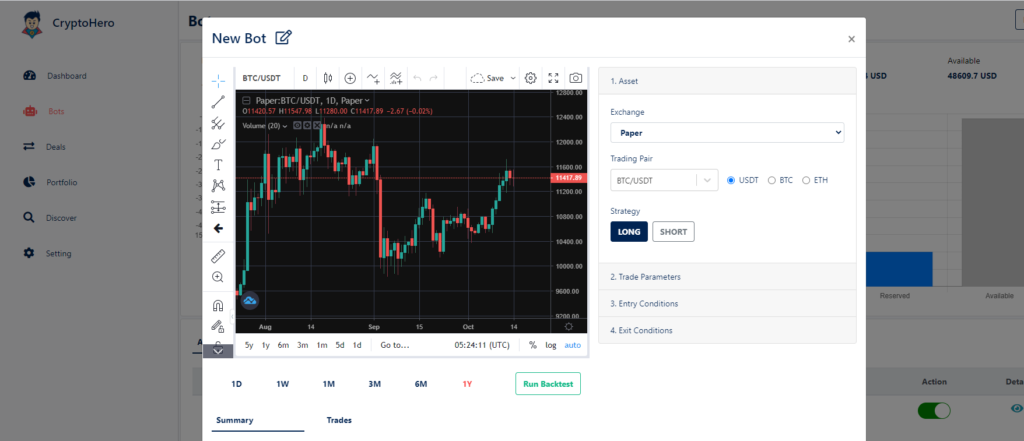 We have now integrated TradingView charts in our platform, for a charting experience familiar to most experienced users. TradingView is often also used by exchanges to render charts. Charts will reflect accordingly to the settings you input into the bot. Options such as trading pairs, trading frequency and even entry and exit points. This visual approach assists users in configuring bots and can help in making the bot configuration decision from one place.
A future improvement to the TradingView charts is to allow the technical indicators to be displayed on the charts itself or more variation in markings for the bots actions such as stoploss or take profit.
2. Discover Feature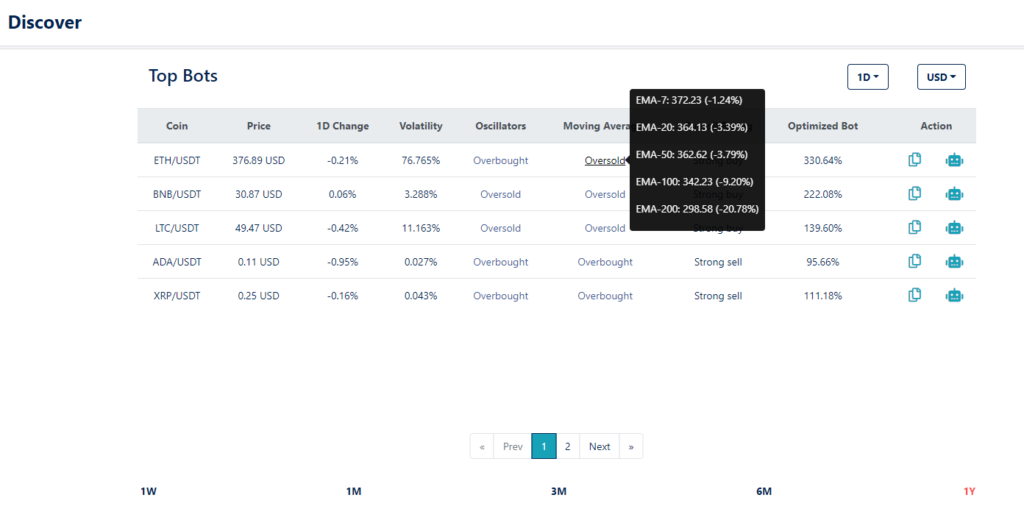 The new Discover feature allows new users who are not sure how to use trading bots get started in just one click. The strategies and results are constantly tested and updated as more data comes in, the feature displays the best performing bot configurations along with technical indicators for the advanced users should they require more information.
The ability to sort by time frame, frequency and currency also allows users to flexibly pick the bots that suit their goals. A bot can be created with the same configurations with just a click or shared as a link with other users.
3. New Trading Metrics

Metrics and statistics from the create bots section to the deals section has been overhauled. The new metrices now provide more insight towards managing user expectations when creating a bot such as how many trades, how long for each trade and average profitability per trade rather than just the final return percentages.
4. New Pricing Plans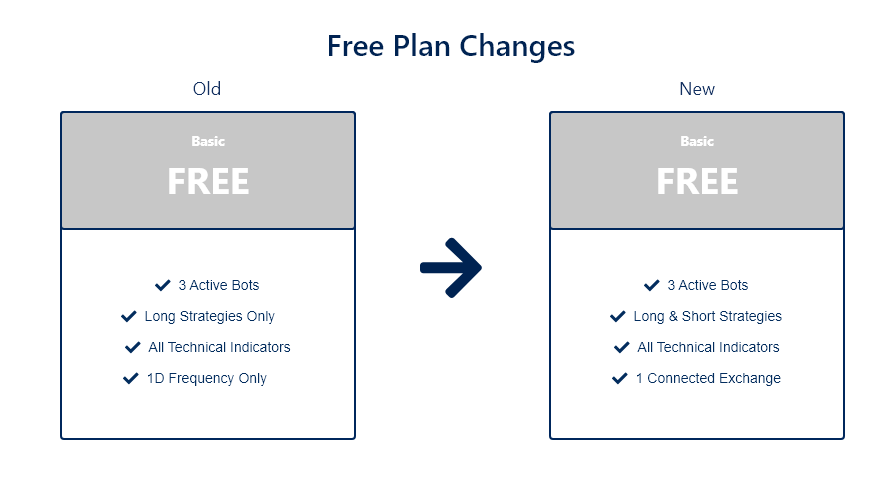 After feedback from our open beta testers, we have decided to make the free plans more accessible and more usable. Limits that impede basic usage has been striped while we focus on scalability and advanced users for the paid version of CryptoHero. We have a pipeline of advanced features for the Premium plans while we ensure the Free features will continue to provide value to users who choose to automate trades at a smaller scale.
Download CryptoHero for free:
If you still remain sceptical of crypto trading bots, the CryptoHero has a paper trading function to allow users to experience simulated Cryptocurrency trading without linking to their personal exchange accounts or paying a single cent. This allows users to fully experience crypto trading without any risks. Join us on Telegram if you've any questions or feedback!