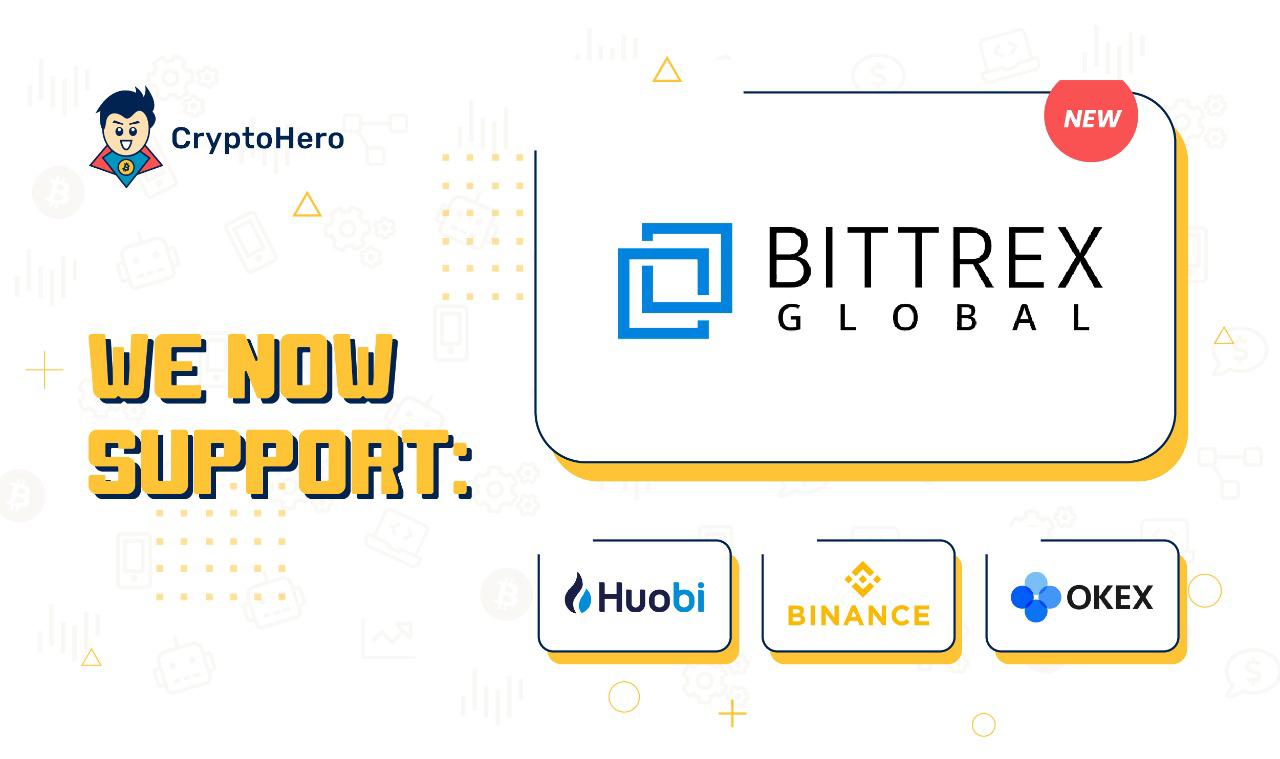 CryptoHero now works on Bittrex
We have added Bittrex as a new supported exchange on CryptoHero, along with Binance, Huobi and OKex. You can now run CryptoHero bots by adding your Bittrex API to CryptoHero. Check out our documentation on how to create API keys and connect CryptoHero to Bittrex.
We will continue to add more pairings, check out the list of available pairings. Join the discussions on our Telegram group if you have any questions or request for exchange or pairing support!