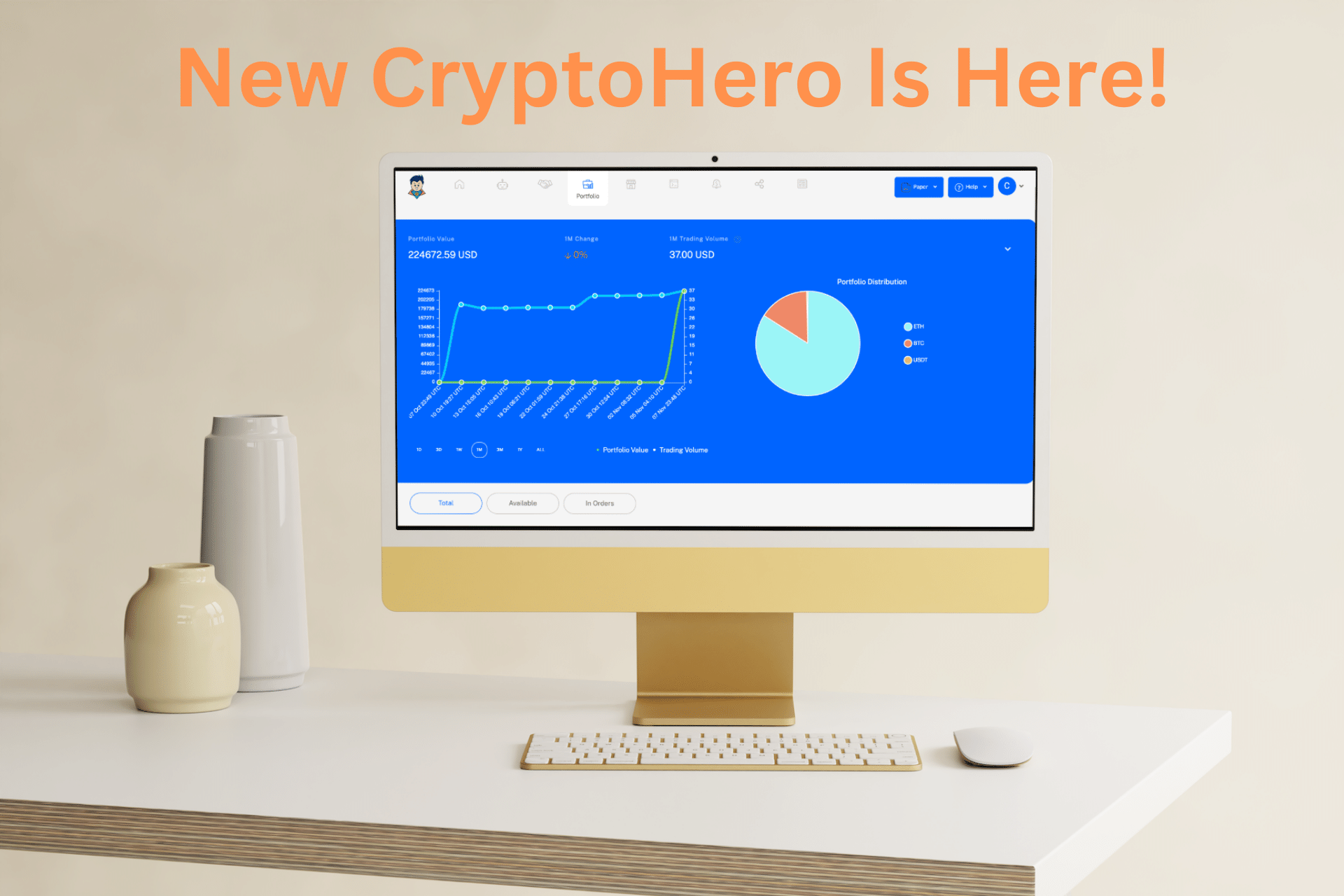 CryptoHero is a cutting-edge crypto trading bot that has recently unveiled its latest Web application, boasting a revamped user interface for an even smoother trading experience. This update marks a significant stride in user-friendliness and functionality.
One of the standout features of the latest version is the introduction of a refined Relative Strength Index (RSI) setting, empowering traders with more precise control over their entry and exit strategies. Currently, the RSI is triggered when the RSI level crosses from a higher to lower level. With the new feature, a user can configure either a "cross-down" (currently the default option), or a "cross-up" condition for RSI. "Cross-up" maybe preferred if a user wants to enter a trade on an upswing.
This latest enhancement enables traders to fine-tune their trading parameters, ensuring a more tailored approach to their trading endeavors.
Furthermore, CryptoHero has aligned the new Web interface with its mobile applications, providing seamless continuity across platforms. This synchronization ensures that traders can transition effortlessly between their desktop and mobile devices, maintaining a consistent and intuitive trading experience.
In addition, we have also added support for BitGet Futures! With this latest addition, CryptoHero now supports the following Futures exchanges – Binance, Kucoin and BitGet.
With these advancements, CryptoHero remains at the forefront of the crypto trading landscape, delivering a sophisticated toolset to both novice and experienced traders. The platform's commitment to user-centric innovation is evident in this latest release, reinforcing its position as a leader in the crypto trading bot space.
As traders navigate the dynamic world of cryptocurrencies, CryptoHero stands as a reliable companion, empowering them with the tools they need to make informed and strategic decisions.