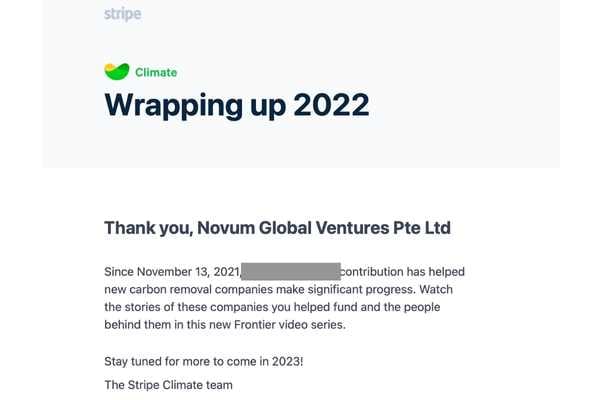 Novum Global Ventures, the company behind CryptoHero, has been active in its fight against global warming! Through a partnership with Stripe, we have contributed to efforts for carbon removal.
We believe that as a company, profit maximisation should not always be at the top of our goals and motivations. If we can make the world a better place for us, for our children and our children's children, we absolutely should!
Every subscription for a CryptoHero plan contributes a percentage of the earnings to fight against global warming. This effort is spearheaded by our credit card processing partner, Stripe.
Let us all do our part to create a greener world!