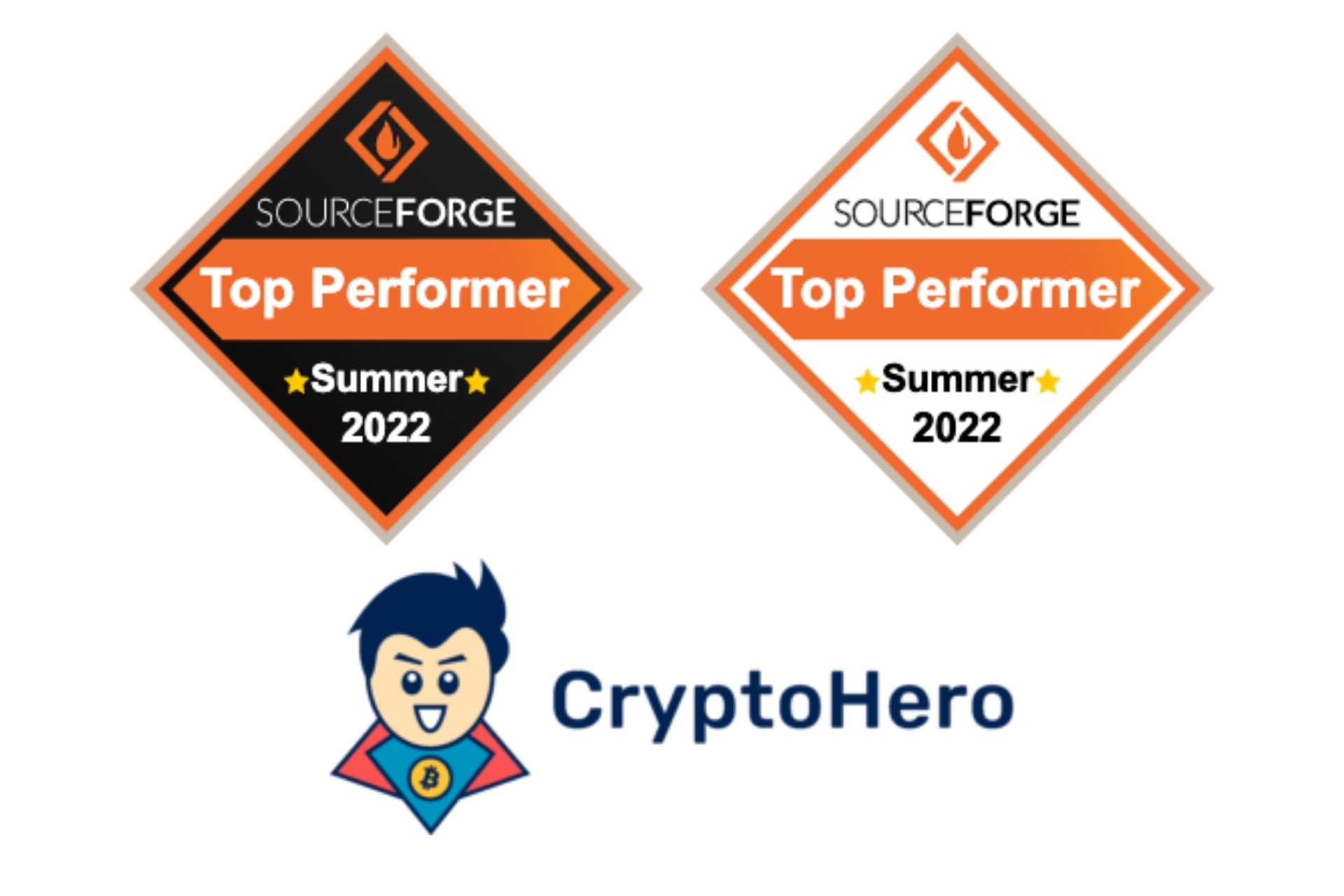 CryptoHero.Ai is proud to be a winner of the Top Performer award from SourceForge, the world's largest software reviews and comparison website.
July 19, 2022– CryptoHero, the leading crypto trading bot Software-as-a-Service, today announced that it has been awarded a Summer 2022 Top Performer Award by SourceForge, the world's largest software and services review and comparison website. This award recognizes exceptional companies and products with a significant amount of recent favorable user reviews that puts them in the top tenth percentile of highly reviewed products on SourceForge.
To win the Summer 2022 Top Performer award, each winner had to receive enough high-rated user reviews to place the winning product in the top 10% of favorably reviewed products on SourceForge, which demonstrates the utmost quality that CryptoHero delivers to customers.
Mr Christopher Low, CEO of CryptoHero, said "At CryptoHero, we're excited to accept the SourceForge Summer 2022 Top Performer Award. We do our best to provide a best-in-class product, and we're happy to see our users rewarding us with good reviews. We're honored to be valued by our customers and to be recognized by SourceForge. We will continue to improve CryptoHero and make it the best crypto trading bot in the world."
Launched in early 2021 by Novum Global Ventures, CryptoHero has grown in user base and features. Its user-friendly interface coupled with powerful features allow users to enter the world of automated trading easily.
For more information, please visit https://www.cryptohero.ai