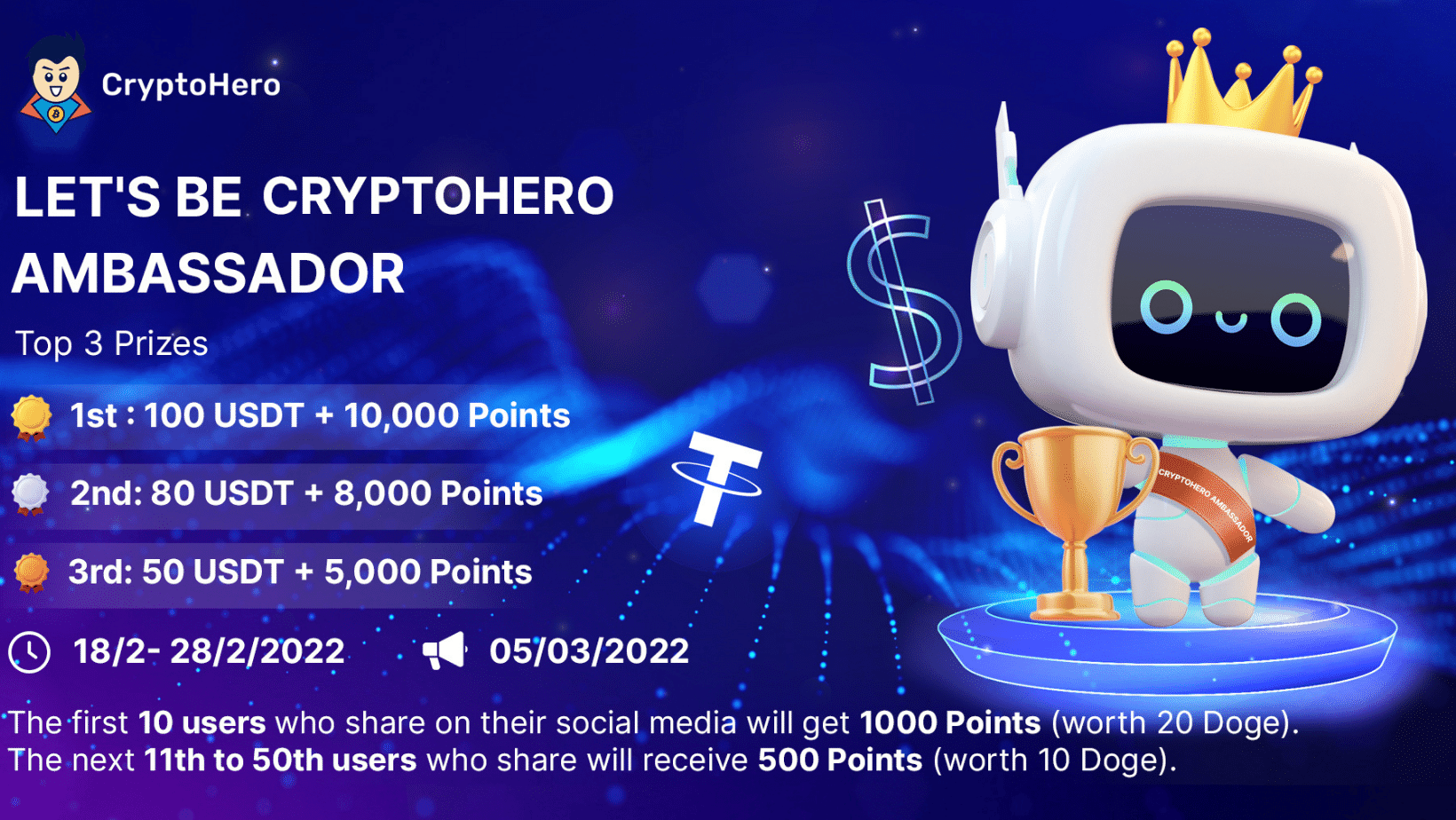 Make your February more exciting with CRYPTOHERO AMBASSADOR COMPETITION and our Affiliate Program.
Share to earn $$ and Points.
Refer new users who subscribe and receive more chances of winning.
TOP 3 PRIZES:
1st : 100 USDT + 10,000 Points
2nd: 80 USDT + 8,000 Points
3rd: 50 USDT + 5,000 Points
Furthermore the first 10 users who share on their social media will get 1000 Points (worth 20 Doge). The next 11th to 50th users who share will receive 500 Points (worth 10 Doge).
Terms and condition:
User must submit their URLs for their social media shares to [email protected]. Please include CryptoHero account email.
The URL must be the CryptoHero's referral URL which can be retrieved from the user's Affiliate page at https://app.cryptohero.ai/refer-now
User must not spam any channels
User must only post on social media site under his/her own account
CryptoHero team reserves the right to reject any submission without giving any reason
User must not delete the post at any time after sharing.
👉Winner is who has the highest number of subcriptions from his/her referral link
Join now and get the reward!😈😈